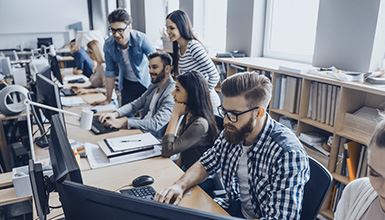 Productivity. Performance. Security. Efficiency. A 5-person medical office will have different IT needs than a 100-member construction company. We work with companies of all sizes to provide IT solutions that work with your current and future operations and goals.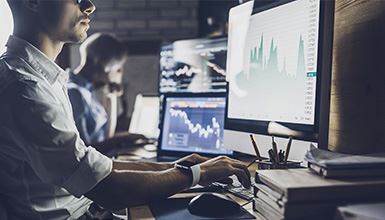 Proactive monitoring & maintenance for your network infrastructure, workstations and other IT systems. WHO WE ARE
Our purpose is bringing value and solving business challenges through the delivery of modern IT services and solutions
Our mission is to enhance your small or mid-sized business by creating a long-term partnerships with you aimed at solving your information technology needs. We provide innovative-yet-proven solutions that allow you to focus on what you do best while we deal with your technology.
---
OUR SERVICES
World-Class Solutions for your Business
Check out what are clients are saying about us:
I cannot even say enough positive things about our experience. Advanced has been so helpful and has literally saved our business on more than one occasion.
Our Process
1
1. Request a Quote
Contact us to get more information on our services and how we fit in with your IT needs
2
2. Plan Development
After assessing your IT systems we will develop a customized plan that works best with your business
3
3. Implement
Sit back and let us handle the heavy lifting
Let's Get in Touch
Tell us about your biggest IT challenge, we want to help you solve it!