Posted by:

jcdillin
Comments:

0
Post Date:
June 27, 2022
---
jcdillin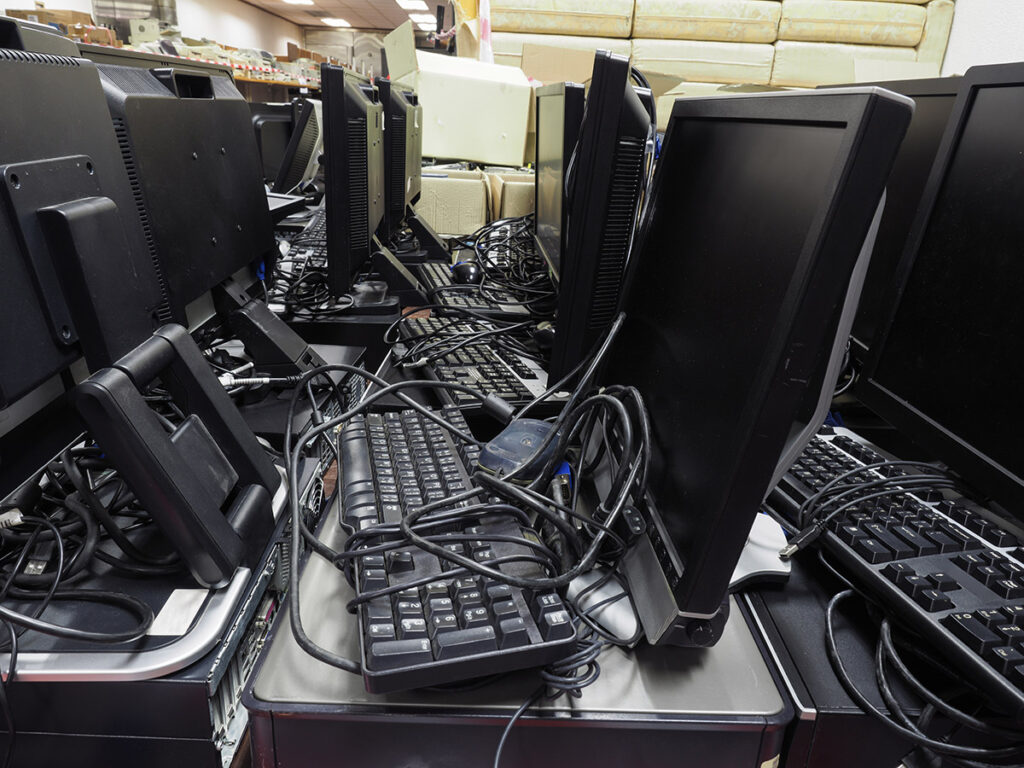 We offer a wide range of services here to help companies to optimize their IT cycles. We can help with installation, management of operating systems, and much more. But one of our core services is absolutely important to a company's ongoing operations, and that's recycling and e-waste handling. Without a plan, any company can suffer from a build-up of old hardware and the inefficiencies that come with being slow to react to rapid change.
No matter what kind of business you're in, this is important. Any kind of architecture relies on some amount of hardware. You might have the most modern virtualization or cloud environments serving you up vendor functionality, but you still need workstations and other bare-metal equipment.
The other part of this is that your hardware will eventually age and wear out. In fact, this typically happens at a rapid pace.
With those two things in mind, it's important to have a plan for decommissioning hardware and dealing with the residual-waste that occurs.
Traditional Problems with Computer Recycling and the e-Waste Scenario
Even those with only a cursory knowledge of IT understand that you can't just throw computers in the trash can. Governments have made laws about e-waste because of the potential for heavy metal pollution. Microprocessors and other hardware are made with specific materials that can't go into the landfill stream.
All of this makes e-waste handling uniquely expensive and complex. Without a good support chain, you'll have to figure out ways to store and get rid of old hardware, including cords and cables and everything else.
Making the Old New Again
One of our key values is in consulting with clients about how to reuse computing equipment. At first glance, it may seem to people who are less knowledgeable that obsolete equipment is destined for the trash heap – but the reality is those old workstations, and even servers can be re-engineered to work with cutting-edge technologies. If you've never seen an old laptop refurbished and equipped with a new high-speed processor and hard drive, you might be amazed at how this works!
So when that's possible, we will work with customers to make it happen. When that's not possible, for any reason, we will provide the disposal services that can decrease liability and optimize profit.
Many executives have seen our services work wonders for their operational needs. Look to Advanced Computer Consulting for managed IT services, remote technical support, and more – and we handle the e-waste, too!