Posted by:

jcdillin
Comments:

0
Post Date:
September 30, 2018
---
jcdillin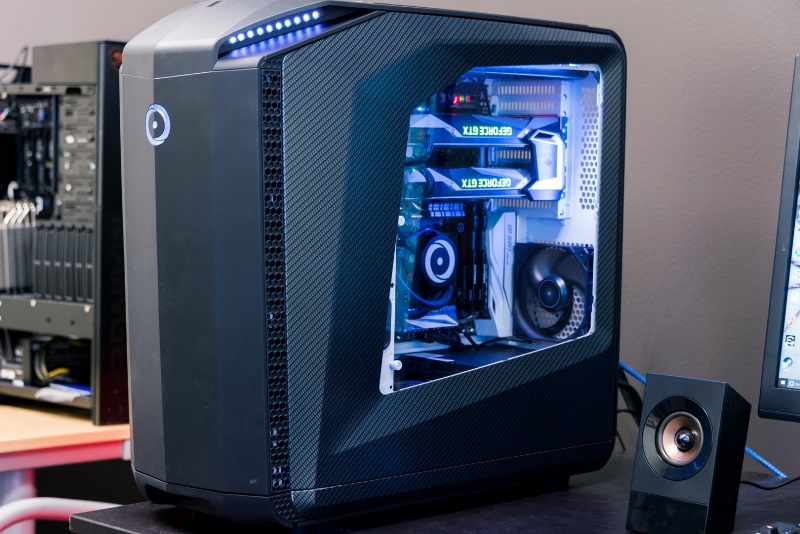 Powerful personal computer stands not only for gaming but also as a reliable tool for various professional tasks. For this need, a person has two options – to buy a complete set at the store or gather all the elements by himself. The first one is not always good because of the following disadvantages. If the configuration is not perfect, then you may need to replace something to achieve better performance. In such a case, the warranty won't apply to the device anymore. Another drawback is that buying all elements separately is much cheaper. Nowadays, the most expensive PC on the planet costs $30000 and made by a British company Overclockers UK – 8Pack OrionX. All the details and modernized case create a feeling like you keep the Lamborghini's engine in the room. Nevertheless, let's find out what are the most important points to take into consideration setting up the best PC in the world. If you are not a professional but are eager to figure out the process, you can use onsite technical support services.
Starting with the system, decide which processor and motherboard to use – AMD or Intel. Then think over the graphics card – AMD or NVIDIA. These components are roughly equivalent in performance. So be guided by the availability of the details in shops. Let's start.
CPU
Modern technologies guarantee that the most productive and the most expensive computer hardware allows ultra-graphics settings and excellent performance for any task. If you need the best CPU, think over Core i9 Extreme. This 18-core processor works out fine with the best graphics card for fast and even workflow. Moreover, it can operate up to 4 graphics cards at once, so achieving excellent performance is just the question of time. This ultra-powerful model with a clock speed of 2.6-4.2 GHz is capable of processing 36 streams thanks to the Hyper-Threading Technology. The very first computer to get such a "brain" was Acer Predator Orion 9000. You can create a more powerful system based on AMD Ryzen Threadripper or Intel Core i9-7900X. However, quite often they are not available in local stores due to the high demand.
Graphics card
Due to the mining and crypto-currency, AMD's graphics cards almost disappeared from the counters. In general, this applies to Radeon RX adapters and high-performance Radeon Vega. For the last few months, NVIDIA GeForce GTX 1080i has taken the leading positions on the market. This tool is perfect for comfortable work with high-demanding programs for photo and video editing, movie making, 3D and VR, AI, etc. But other than that for the home needs like gaming, it will exceed all expectations.
Case
The new gaming desktop should be not only effective and practical but also nice-looking. Besides, who would buy an ugly and big computer while looking for the finest PC? Thanks to a wide choice of casings, you can easily choose one to fit your room or office. The most common design stands for the metal case with open sides, to boast of powerful insides. Frequently you will meet one with wheels, which is quite funny. But for heavyweight and practical usage it eases transportation. In general, all of the components even from different manufacturers are made of the high-quality materials to keep the outcome stylish.
Cooling
With such powerful graphics, you should carry about cooling to prevent overheating. Moreover, it can play an esthetic role as well. Uninterrupted operation of such a powerful filling is provided by an advanced water cooling system and a lot of fans. The proprietary technology of Ice Tunnel 2.0 is responsible for the distribution of cooling air flows through the divided zones of the system. The whole picture, after all, will get a bright and colorful look, to match every setting.
RAM
As we have mentioned above, setting up a PC on your own will leave the possibility to modernize parts. Quite often it is related to the RAM. Almost all models feature 8 gigabytes of RAM, however, for the better performance, this is not enough. Professional gamers or skilled workers, regardless to the sphere of usage, know, that the bigger – the better. The best computer should definitely be equipped with 16 and more gigabytes of RAM. The best choice will be 2 × 16 GB DDR4-3000 / 3200, otherwise, you will definitely want to upgrade your computer.
Inputs and memory
Keep in mind that a working PC should be equipped with USB inputs like Type-C, USB 2.0, 3.0, HDMI, Memory cards and so on. To store files on the PC, prepare 1 or 2 TB of HDD and 250/500 GB of SSD. In general, solid state drives are much faster than HDD and cost more. Nevertheless, the volumes of SSD are inferior to HDD ones. The installing itself may cause some problems, but remote technical support will solve such issues any time.
OS
Well, last but not least question to dwell upon is which operating system to choose. Ubuntu or Linux are not highly popular among IT services, developing, office work and gaming because there are very little programs that include these systems. At the same time, it augments the number of users because of limited software to install. Windows 10 will suit all the needs perfectly because modern games and software are developed for the system too.
How to set it up
When you have decided which elements to buy, set them up into one single item. Onsite computer repair is the key to success. We will help you to put them into the casing and connect the details with each other. Finally, you will be able to dive into smooth, fast, effective and productive work or gaming on maximum settings as soon as possible.